Evaluate, Mitigate, Rebuild
Residential & Commercial Water Damage Team Serving the Corridor and Surrounding Areas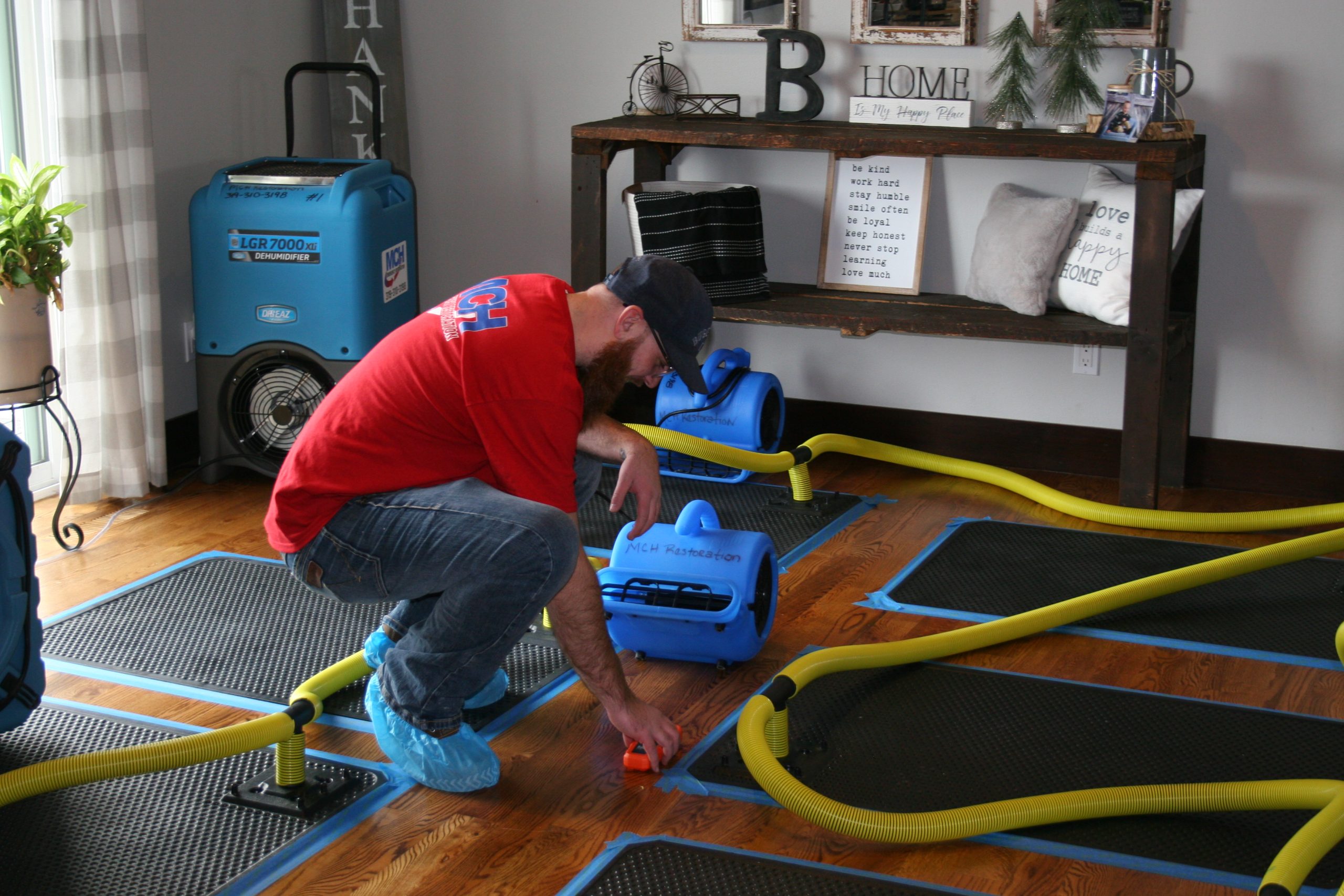 MCH Restoration is locally owned in Marion, IA and proud to serve the Corridor and surrounding areas, providing our customers with the peace of mind they deserve in the wake of an emergency. We understand the devastating effects of water damage on homes and businesses and are dedicated to providing quick and professional service. Our team of experts uses state-of-the-art equipment and techniques to quickly mitigate the damage and prevent further problems from arising. We work closely with homeowners and business owners, educating them on the mitigation process and treating every property as if it were our own.
If water has unexpectedly entered your home or business, it is important to act quickly to minimize the damage and prevent further problems from arising. Our team of specialists utilize thermal imaging and moisture meters to identify hidden water damage and determine the best course of action.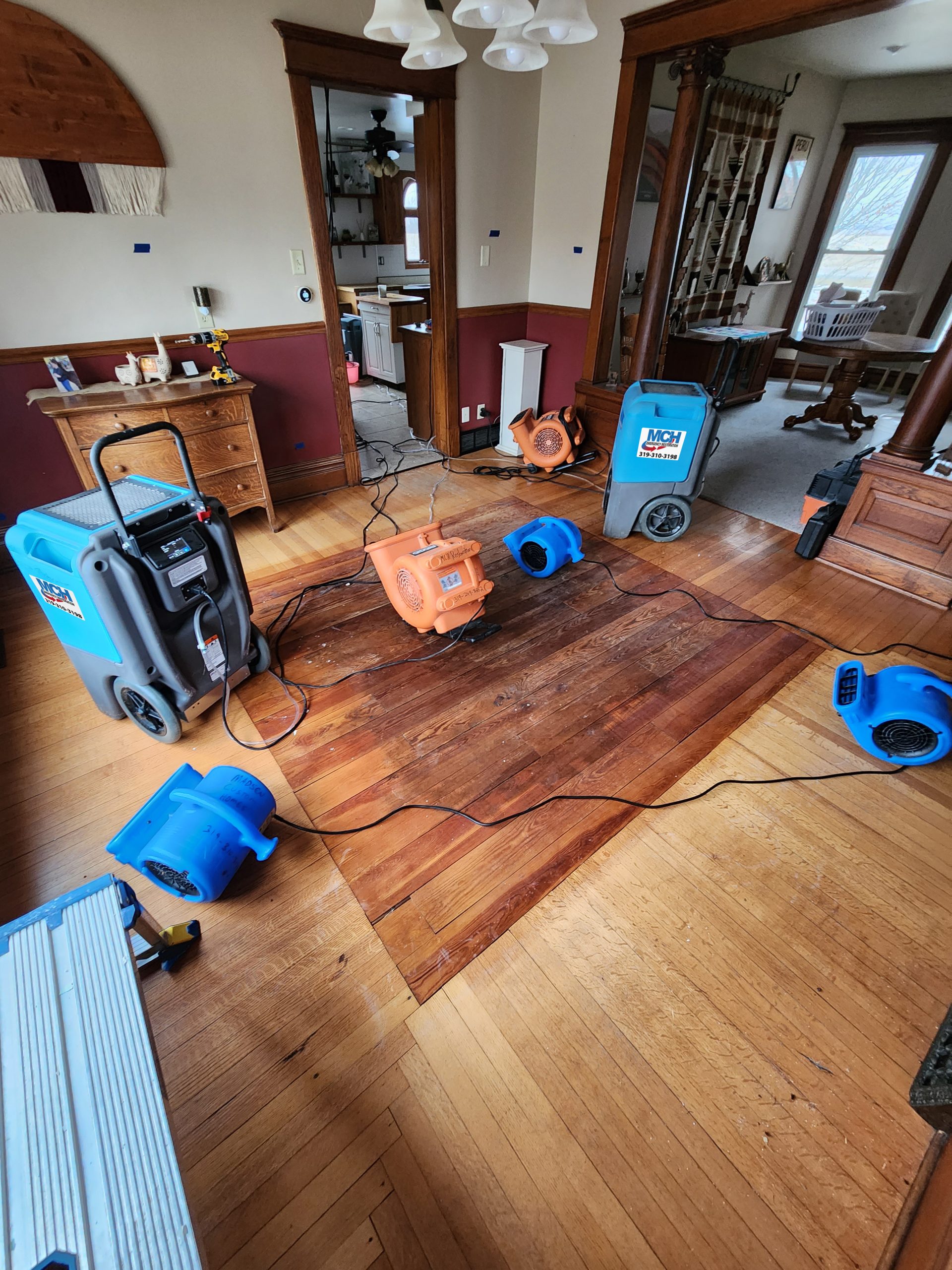 Homeowner or insurance calls in stating there is a water loss on the interior or exterior of the home
MCH arrives on site to evaluate and make sure water supply has been shut off to affected area
Floor protection is laid out
Photos are taken of the affected area as is upon arrival
Moisture testing of all materials takes place
Thermal imaging is used to assist in evaluating
Content manipulation takes place if needed to allow proper access to area and for demolition
Dust control and tenting is erected if needed depending on the job and affected area
Demolition of only affected materials in necessary areas
Implement correct drying equipment (EX Dehumidifiers, Injectidry systems, cavity dryers, Air mover)
The dry out process starts with daily moisture and equipment monitoring
Once the affected area is returned to normal moisture amount the equipment is pulled
Antimicrobial treatment is applied to all affected areas
After a serious broken pipe did severe damage to our house, MCH came immediately and started the salvaging & restoration process and coordinated with our insurance company and contractors to repair our home. Very thorough and professional.
Clint K.
MCH Restoration/Madsen Custom Homes and all of their subcontractors did a wonderful job repairing our massive water leak, especially owner Chris Madsen and foreman Don Beames. I took photos throughout to document the project, and if anything had to be tweaked they worked with me to my satisfaction. Our home was damaged on three levels, so subcontractors included plumbing, heating, carpentry, drywall, painting, flooring, woodworking, electrical and moving. Don did walkthroughs with us after each job to make sure everything was done right, and he communicated well with us, with Madsen and with insurance. Additionally, everyone was polite, pleasant, and very clean.
This extensive repair project was a seven-month challenge to us since we continued to live in the house. The silver lining was the exceptionally kind, patient, competent and professional way we were treated by MCH Restoration/Madsen Custom Homes. We recommend them unconditionally and would use them again.
Tom & Marilyn Mark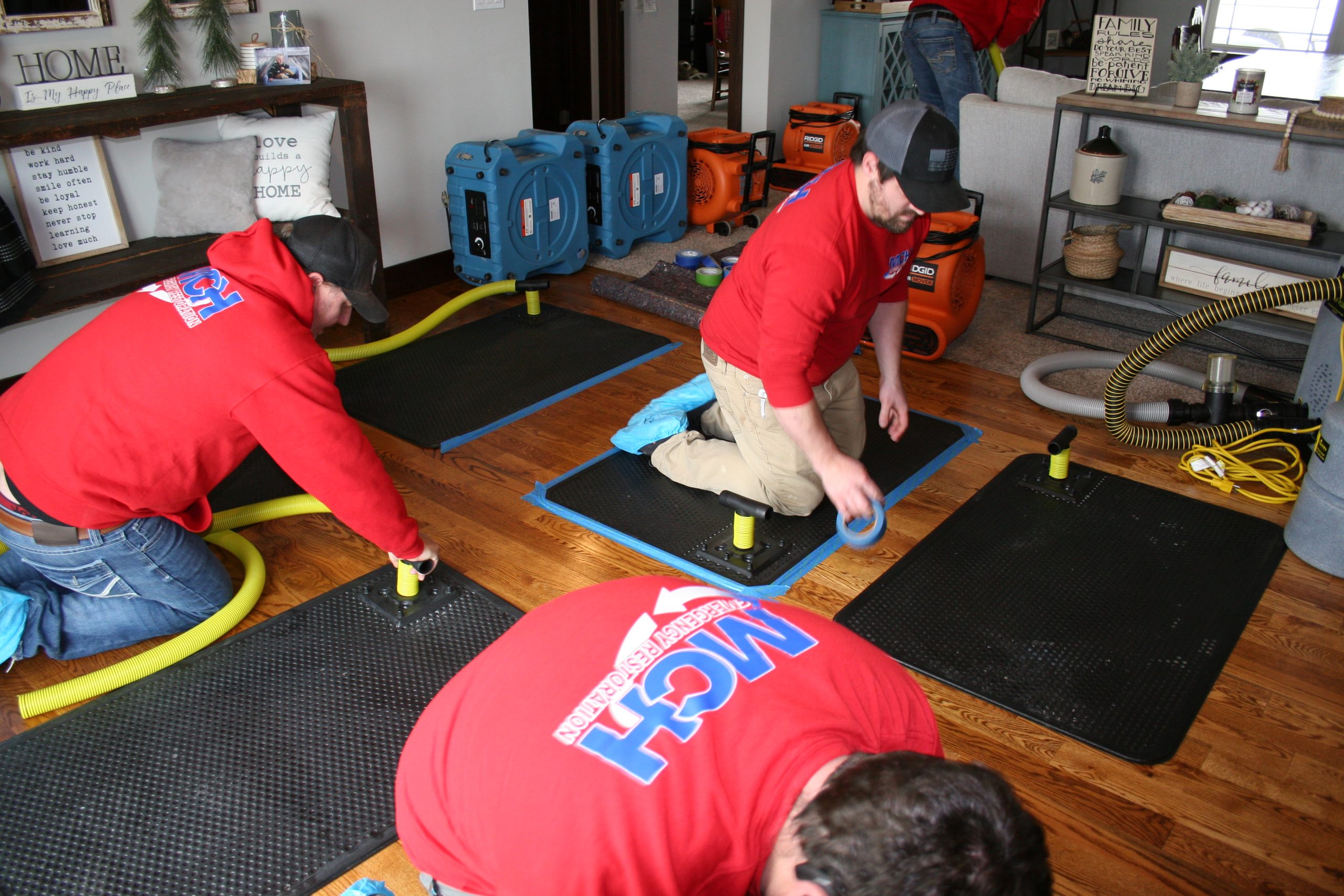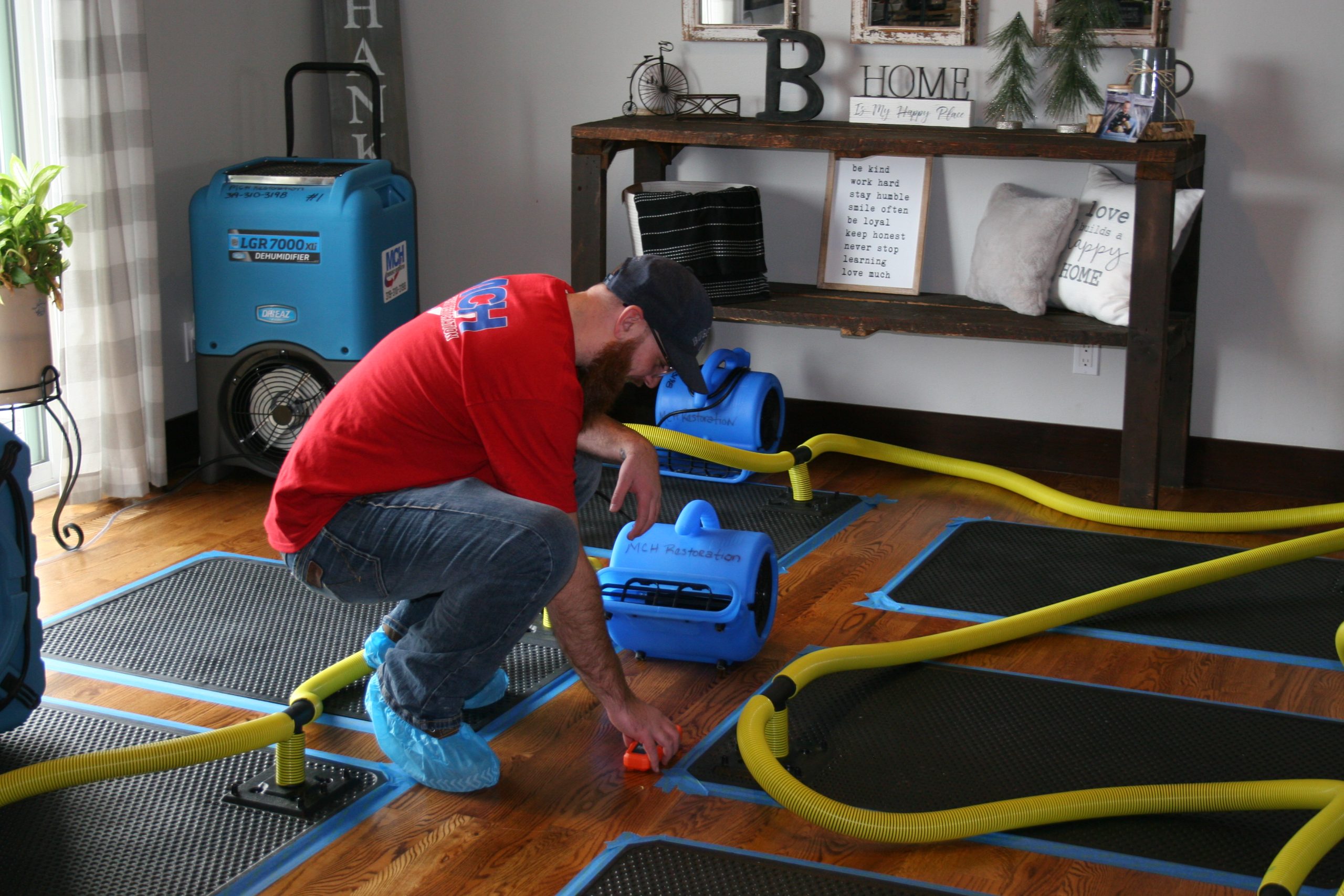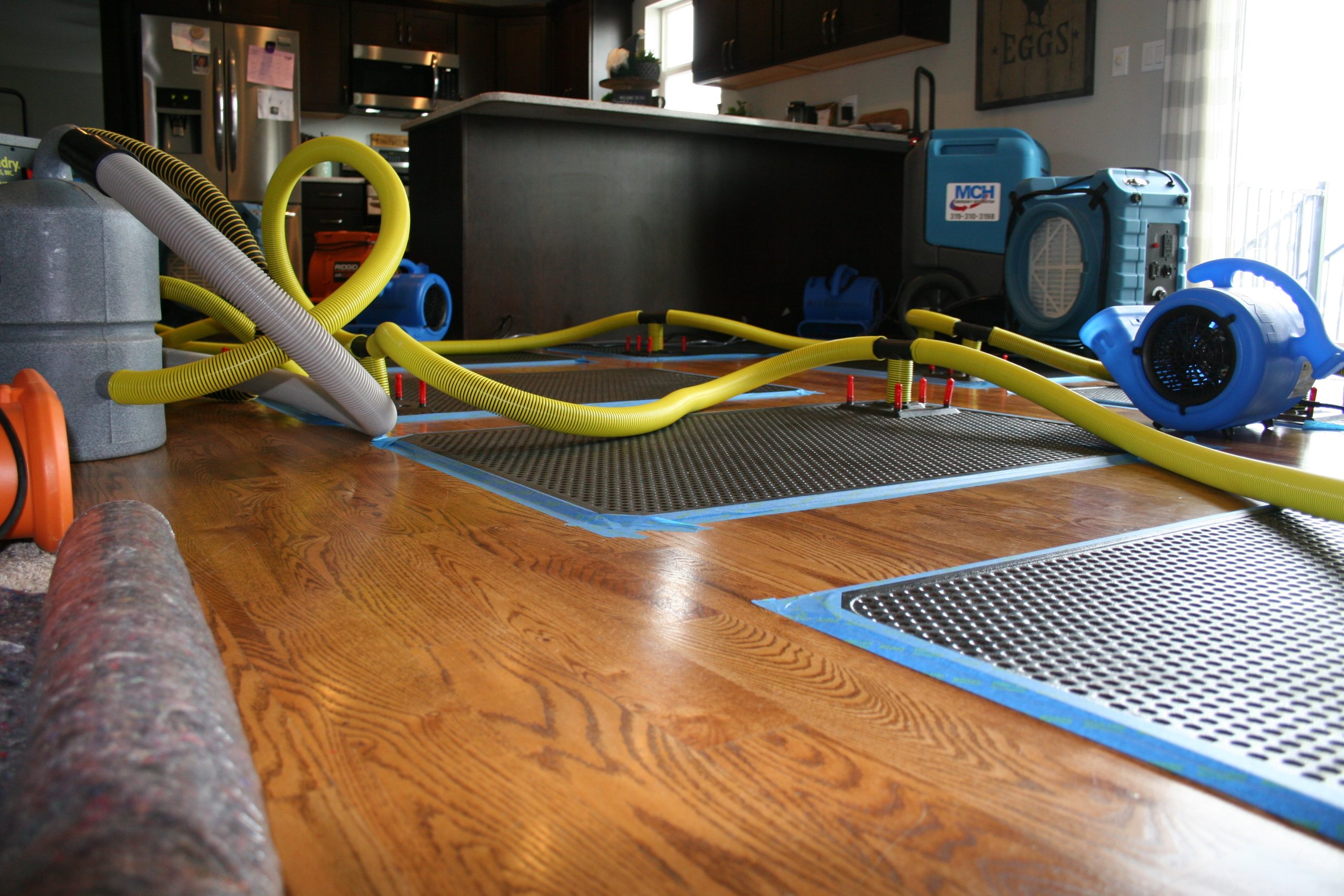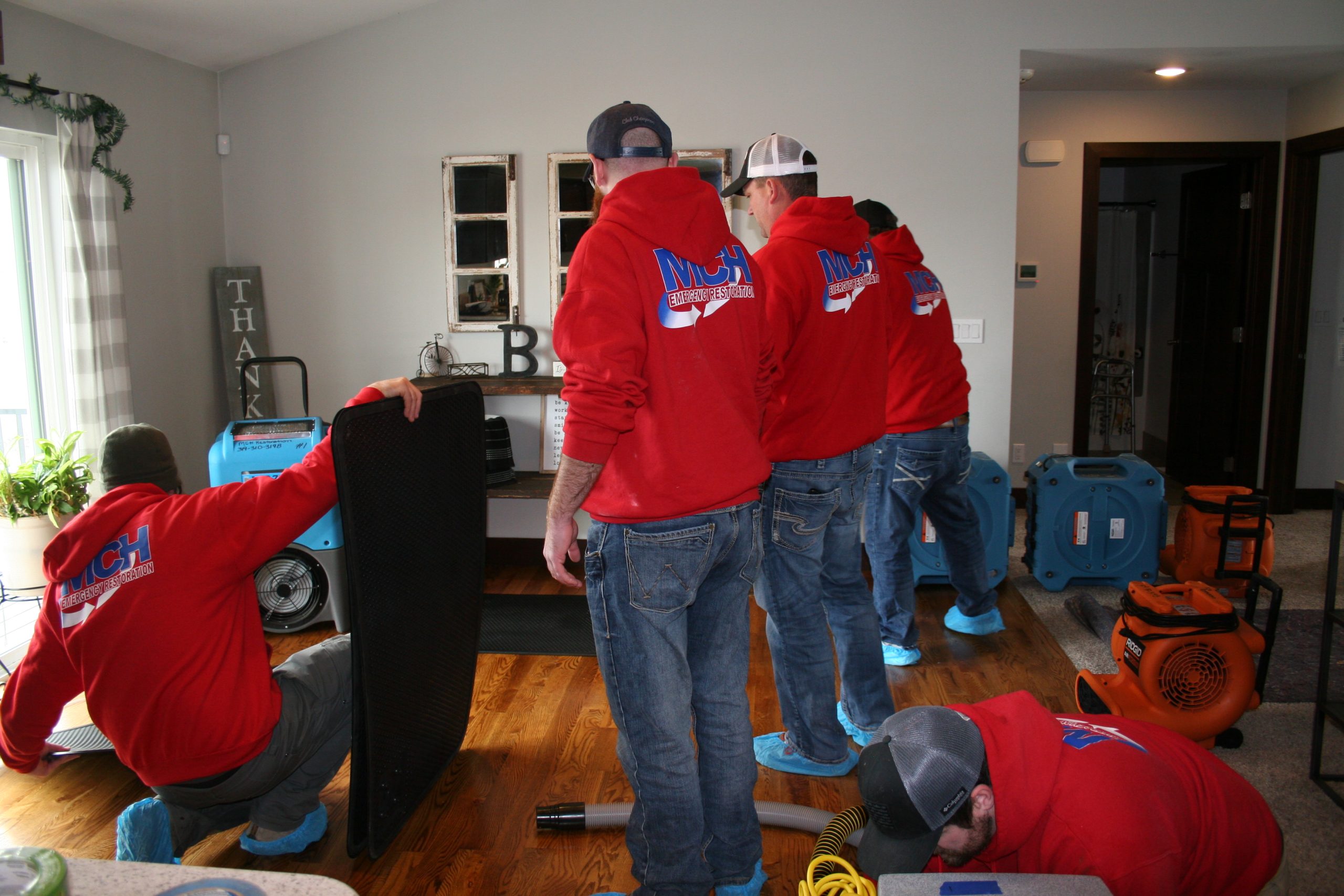 We are currently hiring talented individuals to join our company. If you're passionate about helping others during emergency situations, and have experience in the restoration industry, we want you!
Provides onsite thermal imaging on all areas requested, a consultation to go over what is shown on the thermal, and provide emailed copies of all thermal images captured with descriptions.